SizeScan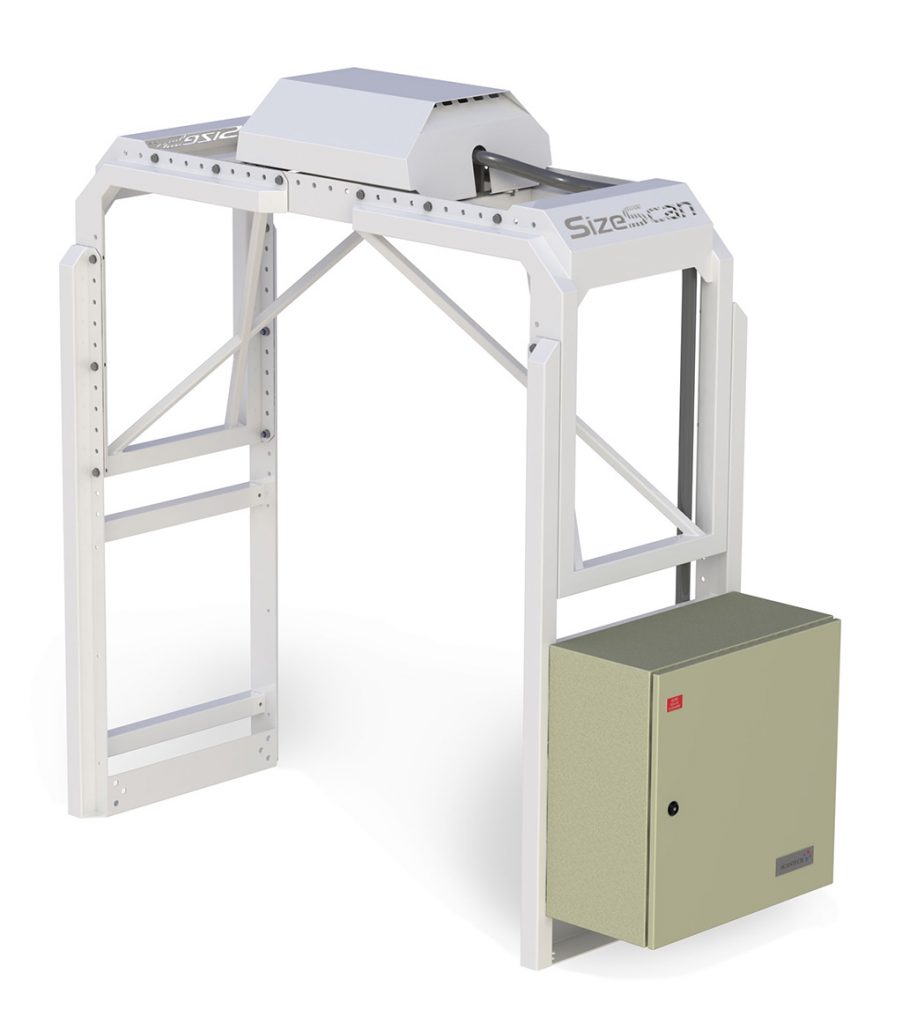 SizeScan utilises the latest in 3D camera technology and proprietary imaging algorithms to measure Particle Size Distribution (PSD) of conveyed bulk materials.
PSD analysis of the entire conveyed flow in real time allows tight process control to make decisions that maximise the value of the product and minimise operating and maintenance costs.
Typical applications include:
Monitoring the feed to a SAG or AG mill (e.g. to ensure sufficient proportion of large particles to assist in grinding)
Assessing crusher output (e.g. to ensure crushing / screening is working as expected)
Monitoring the product
Optimising raw material mix for downstream processing
Monitoring HPGR feed to ensure fraction sizes are below allowable limits
SizeScan Advantages
The state-of-the-art PSD algorithm is superior to traditional 'segmentation' methods that misdiagnose a bed of fines as large particles
PSD analysis in real time removes the need for sampling
Direct PSD measurement of conveyed rock and fine particles, including volume flow rate and speed, without the need for additional sensors
Reliable results for all types of conveyed materials
Compensates for camera position and vibration, maintaining PSD accuracy at all times
Adjustable gantry frame simply bolts onto stringers
Easy once-off calibration process
Minimal maintenance
No interference with material flow or belt operation
Flexible plant interface options
Can also be integrated with Scantech's other analysers
SizeScan uses technology developed by COREM in Quebec, Canada.
"Fast or online coal property analysis would greatly improve coal pricing reliability and combustion optimization for power generation, especially in China."
Yuan et al Journal of Analytical Atomic Spectroscopy July 2013