GEOSCAN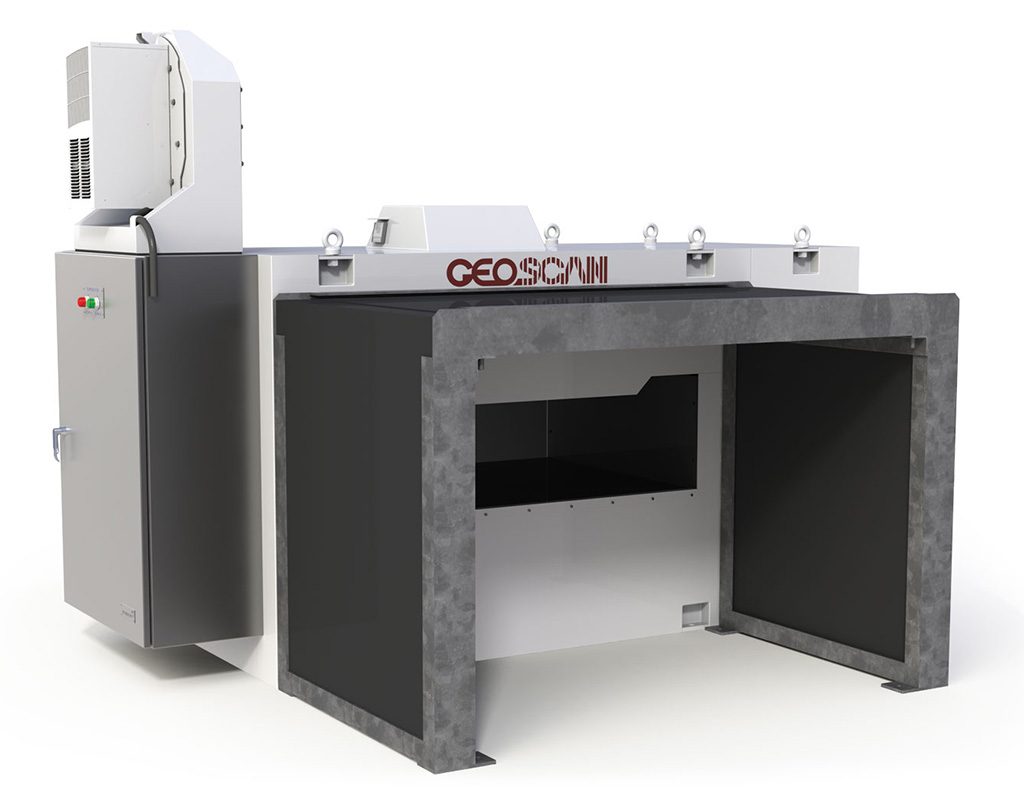 The GEOSCAN is an On- Belt Elemental analysis system for monitoring bulk materials such as limestone and iron ore.
It can be used on a very wide variety of applications, with automatic bed depth correction included as a standard feature.
The GEOSCAN continuously analyses conveyed materials in real time, providing accurate results as often as every one minute for demanding process control applications. Since the GEOSCAN fits on existing conveyor belts, additional sampling equipment, transfer points and material handling equipment are not required.
The GEOSCAN utilises the technique known as Prompt Gamma Neutron Activation Analysis (PGNAA). The GEOSCAN incorporates high efficiency detectors and state-of-the-art digital spectrometer, which overcomes the limitations of conventional, low efficiency detection systems.  The optional moisture analyser uses the microwave transmission technique to measure the moisture content of the material.
"When commodity prices were strong and rising, mining companies could afford minor inefficiencies in their plants. That is rarely the case in these days of lower-grade deposits, lower metal prices and economic pressure from every direction. "We have to do better with lower costs," said Philip Thwaites, manager of process control for XPS Consulting & Testwork Services. "If you're not efficient, you're not going to be around. And our industry can be a lot more efficient." According to Thwaites, measurement is the cornerstone of control and efficiency. "If you have a poor measurement, or no measurement, you can't do good control," he explained. But this is changing. More and more mining companies are conscious of improved measurements and endorsing control, automation and next-generation technologies. What is more, there has been significant progress in automated instruments recently. These measure crucial parameters in the processing circuit and equipment to allow operators to monitor and adjust process control as needed."
Alexandra Lopez-Pacheco, CIM, October 2015