NATURAL GAMMA SERIES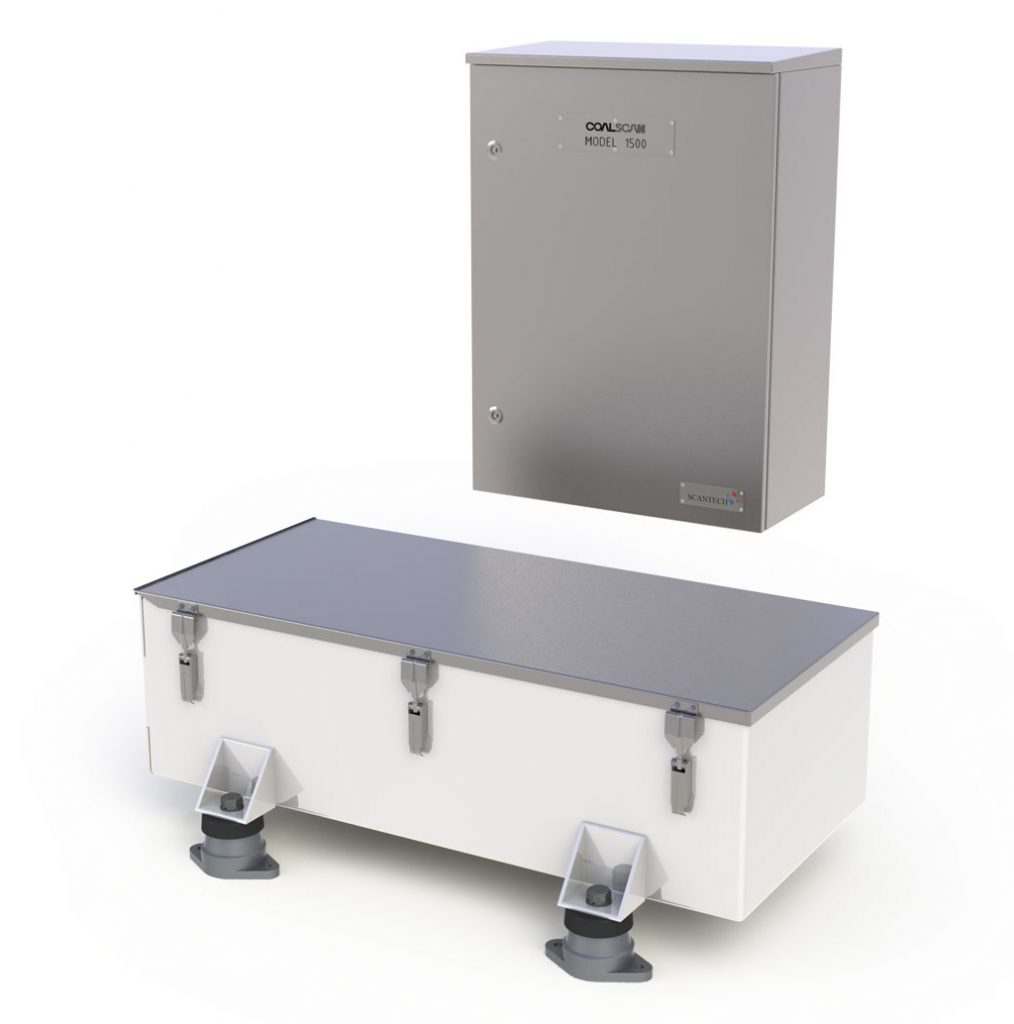 NATURAL GAMMA analysers use the natural gamma radiation (K, U, Th) signature of the material and known correlations with the composition to derive ore quality information.
A feature of many ores and associated rocks like coal is that they usually contain trace amounts of potassium, thorium and uranium. Within any individual deposit, the absolute amount of these elements usually varies in direct proportion to the amount of different constituents of the ore. By using a very sensitive high performance detector, combined with careful shielding of to exclude other natural radiation such as solar and terrestrial radiation, the Natural Gamma Monitor can determine the concentration of the target elements or ash content with a suitable precision for many quality management applications.
They are economical on-line ore quality monitoring systems which are easily installed directly under production conveyor belts. The systems don't contain any nucleonic source and therefore don't require site to obtain a radiation license for their use.
The major features of the Natural Gamma Series include:
Easy installation and simple operation
No radiation sources – no requirement for licensing
Under belt configuration – suitable for coarse ore and high tonnage applications
Fully automatic operation – no operator intervention required
No moving parts – low maintenance costs
Automatic electronic stability checks – drift free performance
Calibrations customised to each material – maximising measurement precision
Real time, reliable data produced to meet application needs
No operational upper limit to particle size or conveyed bed depth
Flexible system interface to suit specific site requirements
Non-contact technique – no high wear components
Superior total cost of ownership
Designed for long product lifecycle
"When commodity prices were strong and rising, mining companies could afford minor inefficiencies in their plants. That is rarely the case in these days of lower-grade deposits, lower metal prices and economic pressure from every direction. "We have to do better with lower costs," said Philip Thwaites, manager of process control for XPS Consulting & Testwork Services. "If you're not efficient, you're not going to be around. And our industry can be a lot more efficient." According to Thwaites, measurement is the cornerstone of control and efficiency. "If you have a poor measurement, or no measurement, you can't do good control," he explained. But this is changing. More and more mining companies are conscious of improved measurements and endorsing control, automation and next-generation technologies. What is more, there has been significant progress in automated instruments recently. These measure crucial parameters in the processing circuit and equipment to allow operators to monitor and adjust process control as needed."
Alexandra Lopez-Pacheco, CIM, October 2015